News and Information
---
IS OFFICE OF PROSECUTOR GENERAL IMPARTIAL?
February 21, 2006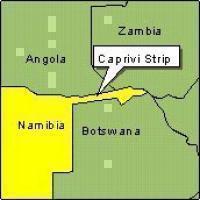 Posted by: nshr on Feb 20, 2006 - 02:34 PM

February 20 2005

Namibia's National Society for Human Rights (NSHR) dismisses as a discriminatory and a politically corrupt or a selective morality act the February 15 2006 Media Release (see www.nshr.org.na) by which the Office of the Prosecutor General (PG) threatened NSHR with a criminal charge of "contempt of court". The Media Release came a day after PG Martha Imalwa-Ekandjo received a letter from NSHR wherein the human rights organization offered to help in ensuring prompt and effective prosecution of several law enforcement officials accused of the crime of torture in the alleged Caprivi secessionist saga.

"For us the PG's Media Release constitutes an unreasonable, undemocratic and even unconstitutional attempt to restrict our freedom of speech and opinion as well as an insidious effort to cow either NSHR or myself or both of us into silence and or self-censorship. We also see this as a pre-emptive strike apparently by persons harboring fear that their impartiality or lack thereof might be called into question for having failed to prosecute the torture crime suspects", said NSHR executive director Phil ya Nangoloh this morning.

As a watchdog and advocacy organization, NSHR primarily monitors the actions of State and semi-State entities and compares these with the legal and moral principles set out in national, regional and international norms and standards. Where non-adherence or non-compliance with such norms and standards occurs, a Press Release is often issued with the view to bring the matter to the attention of both the general public and the relevant authorities with the view and in the hope that corrective administrative, legislative and judicial measures will be taken against the perpetrators.

The principles and requirements of a democratic society and the interests of sovereignty, national security, public order etc must not be promoted and protected selectively. Refraining from torturing or otherwise forcing people to testify in any process, including judicial proceedings, is just as an important ingredient of a democratic society as it is imperative to promptly prosecute persons accused of having perpetrated the internationally prohibited crime of torture.

However, inter alia the Office of Prosecutor-General has dismally failed to prosecute several law enforcement officials accused of torture. Such failure hardly contributes to democratic society, sovereignty, national security or public order or to the promotion and protection of the principles of democracy, the rule of law, and justice for all, let alone the independence of the judiciary and or the administration of justice.

"Even if, arguendo, we have unintentionally made ourselves liable for prosecution on the common law crime of contempt of court, who would the prosecuting authority be? Will it be the same Office of Prosecutor-General, which in this case is the prime and active complainant? Or will an ad hoc independent prosecuting authority be appointed?" ya Nangoloh wanted to know.

Since serious human rights violations began in the Caprivi Region in 1998 NSHR, more than any other civil society actors in this country or even beyond, has been on the forefront of speaking out against any and all such violations.

"We have continued to speak out against such violations even long after some of the alleged secessionists have been charged with high treason and a host of other offenses in a Grootfontein Magistrate's Court. In other words, we have been speaking out without fear or favor against all human rights violations in the Caprivi Region as they become known to us even long after the high treason issue had become pending or sub judice. Yet the Office of the Prosecutor-General has apparently not seen the propriety of raising a finger until on February 15 2005!" noted NSHR spokesperson Dorkas Phillemon.

Furthermore, since the 1999 bail hearings for the Caprivi secessionist suspects, high-ranking Government officials, including Ministers and Deputy Minister alike and members of the SWAPO Youth League as well as certain SWAPO-affiliated labor unionists have been launching numerous ad hominem (i.e. personal) attacks on inter alia the integrity and reputation of the honorable judge presiding in the high treason case.

"Nonetheless, the Office of the Prosecutor General has never uttered a single word or sounded a warning against the crime of contempt of court against those SWAPO entities. Is it because NSHR is not affiliated to the ruling SWAPO party? Hence, we dismiss this ominous warning on the ground that the Office of the PG's Media Release creates an impression that the Constitutional restriction on the freedom of expression and opinion as envisaged in Article 21(2) is only intended for human rights defenders and NSHR in general and Phil ya Nangoloh in particular. Moreover, considering the fact that the ongoing marathon high treason trial might last for many more years to come, is it reasonable to impose such restriction?" Phillemon wanted to know.

NSHR also rejects as insidious and unprofessional the personal attacks by the Office of the Prosecutor General on the person of its Executive Director Phil ya Nangoloh.

"By claiming that 'one Phil ya Nangoloh of the NSHR has been distributing press releases to the media', the Office of the Prosecutor General seeks to deliberately create a misleading impression that NSHR Press Releases are distributed by Phil ya Nangoloh in his personal or private capacity. Certain propagandists in the ruling SWAPO Party have also been using this divide-and-rule tactic against NSHR for years but without success" warned Phillemon.

Note: In case of enquiries, please call Dorkas Phillemon or Phil ya Nangoloh at Tel: +264 61 253 447 or +264 61 236 183 or E-mail" nshr@iafrica.com.na or nshr@nshr.org.na or visit www.nshr.org.na

Source: www.nshr.org.na
http://www.nshr.org.na/modules.php?op=modload&name=News&file=article&sid=559&mode=thread&order=0&thold=0&POSTNUKESID=1c999b2b9b5d5bbf5c091f3fcd90e3cd
Support Caprivi Freedom
Fill out the form below to become a member of this site and receive our regular newsletter.